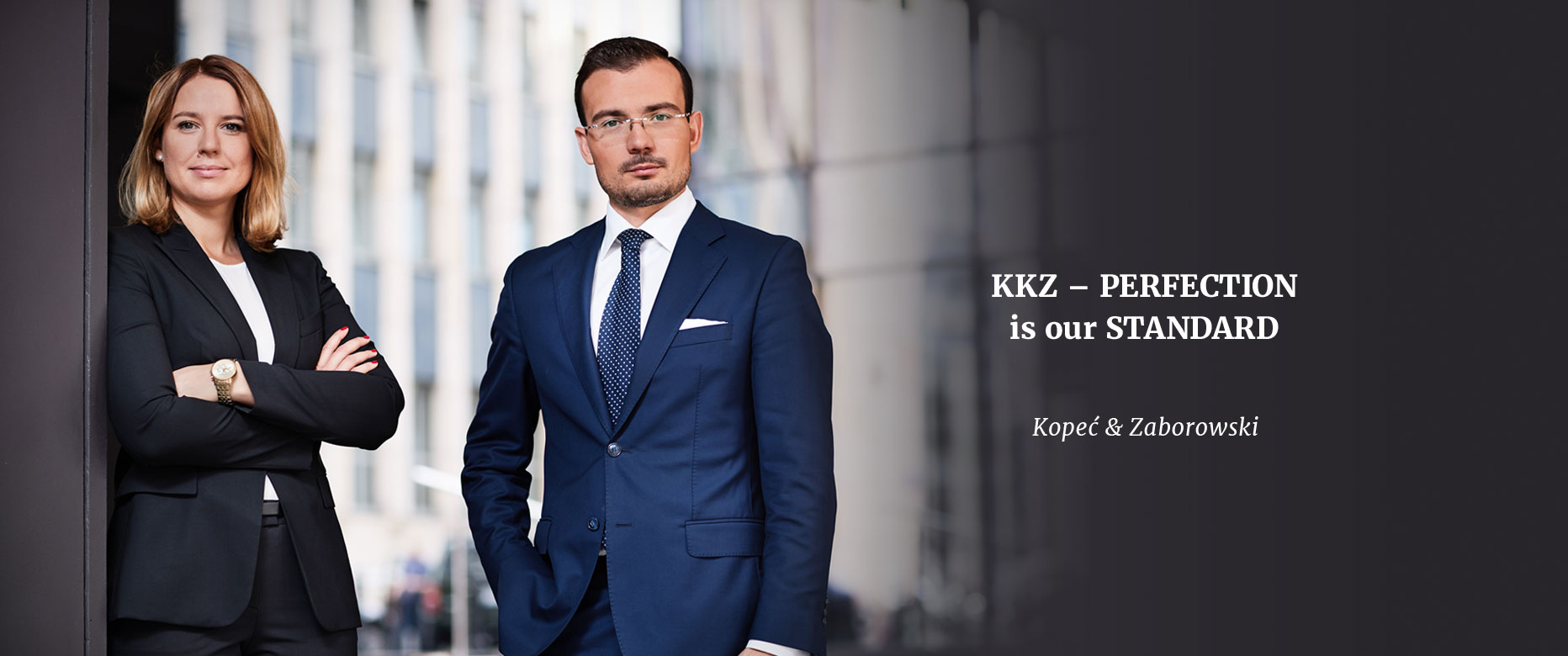 - About Us -
Kopeć & Zaborowski (KKZ) specializes in four main areas: corporate law, labour law, criminal law and the protection of personal rights. In addition, the law firm conducts hundreds of processes in the field of banking law and criminal law and carries out investigative audits in companies. The key clients of the law firm are the largest public and private companies as well as well-known Polish businessmen, politicians and journalists.

In January 2018, the law office joined the finalists group of the prestigious competition "The Lawyer European Awards 2018" organized by the renowned British magazine "THE LAWYER" in the category Law firm of the year: Poland.

Our two strategic pillars are: Client care excellence for reasonable price and finding non-standard solutions based on the ingenuity and energy of our young team. Currently KKZ employs 25 lawyers and six additional employees.

We pay special attention to the growing cyber-threats, using state-of-the-art solutions in this area, including comprehensive data encryption.
- We believe... -
in our CLIENTS,

that there is NO LEGAL PROBLEM that can't be resolved,

that LISTENING to our clients is the key to success,

that we can find TOGETHER the best and the cheapest solution,

that Clients problem is also OUR problem,

that we are to SERVE and HELP,

that our Clients need COMPREHENSIVE legal advice,

that there can be NO TOLERANCE for shortcomings.